---
What's being considered
Continuing our theme on finance, football, brands and sponsorship, a topic we've been discussing at Metis, is a change on its way, likely to ban gambling companies from sponsoring the football kit of teams playing in the most-watched league in the world, the English Premiership. The UK Government are rumored to be closing a regulatory loophole to address concerns that gambling sponsorship deals are causing more harm than good and fueling gambling addictions. To date football clubs have had to carefully manage the need for gambling related sponsorship income whilst balancing the potential moral and brand association damage that comes with it.
Gambling & football
Gambling has been a part of football for almost a century since the usage of the widely known Football Pools scheme rose to prominence. The influx of high street betting shops in empty retail space and more recently the trend in "punters" using mobile phone apps to gamble has endowed bookmakers with considerable clout and leverage across the sport. It is a rare occurrence to watch a top British or European football match without seeing gambling sponsorships and advertisements. Football shirts, stadiums and even entire leagues are all sponsored by gambling firms and pitch-side advertising boards also heavily populated by bookmakers, underpinning the leverage gambling firms hold in the sport. A recent study has calculated the huge scale of gambling sponsorships and advertisements in the English Premier League ('EPL'), distinguishing on one occasion that there were over 700 gambling "exposures" within one single match assessed.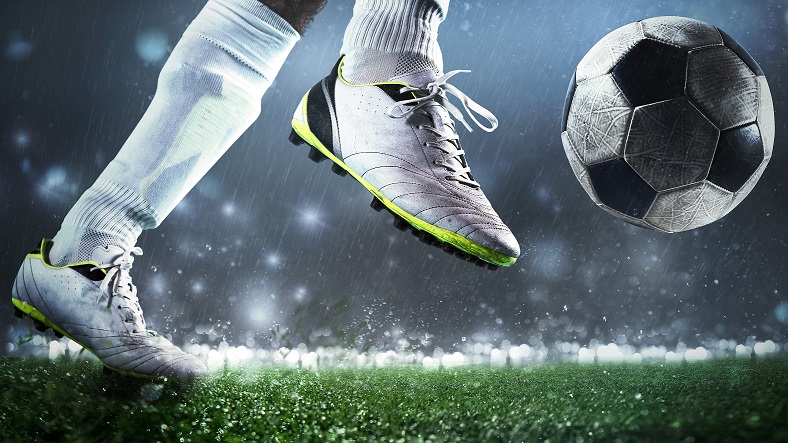 Following the UK Government's review of the 2005 Gambling Act, it's likely that betting organizations will be prohibited from sponsoring football clubs through shirt advertising. These proposals come after the exposure of a loophole in the existing regulation allowing foreign based gambling firms to sponsor UK football clubs by paying another entity – legally allowed to operate as a 'gambling house' – to use their license, thereby avoiding government check-ins and probes from the respective authorities. License holders can have numerous overseas betting companies paying them a healthy sum to exploit this loophole and obtain a pathway to sponsor the football shirts of clubs in the EPL.
The apparent closing of this loophole comes after both the Spanish and Italian governments decided to ban betting sponsorship deals within their respective football leagues in recent years. Despite the good intentions of this ban, the decisions made in these Mediterranean countries have been met with considerable friction within the upper echelons of each nations' governing bodies. The President of the top tier in Spanish football declared that the Spanish Government's decision to rid football clubs of betting sponsorships could see Spanish football clubs losing out on almost 90 million euros. With the EPL's clout and deep-rooted nature of gambling sponsorships across British football, one could argue that the financial hole left by this potential ban in the UK is much greater than in Europe and will significantly harm some EPL football clubs and weaken many more.
What the rule changes mean
As a result of the rumored impending rule changes, 15 of the 44 football teams in England's top two tiers will be forced to change their shirt sponsor, including Stoke City, whose shirts and stadium are sponsored by locally headquartered betting company, Bet365. This potential rule change will force the likes of Stoke City to alter key tenets of their brand image and seek new, critical sources of income.
So why exactly do corporate or consumer brands, including gambling companies, sponsor football shirts, leagues and stadia? Excusing the pun, the goals, both short-term and long-term, are to increase awareness of their brand, improve their brand image, and align with a locally or globally prestigious club or event, all underpinning the key drivers of increasing brand value and brand equity.
What does the rule change mean for the brands
Why exactly is brand value and brand equity important, particularly in the context of football sponsorships? It's all about consumers and their willingness to try and buy the products and services of say a consumer or corporate brand sponsoring their football team, over that of another? When a brand has positive brand equity, there is a greater willingness to pay for its products and services, even when a competitor offers a cheaper alternative. Sponsoring football clubs through shirt sponsorship can provide brands with a considerable amount of revenue growth potential, as a result of the mammoth levels of global exposure of the top clubs, allowing brands to tap into new supporter demographics, increasing revenues and boosting their reputation and brand value.
Whilst the prospective rule change on gambling sponsorship deals will no doubt be beneficial to the wellbeing of some consumers by reducing gambling addictions, which is of course a driver for this change, it may perversely financially ruin some football clubs and negatively impact supporters and undermine club brand value as a result.
As football clubs (or their brand license holder) recognise they have a revenue gap to fill and begin a search for new shirt sponsors, it does raise the point, where will gambling firms look to spend their marketing budget and target the consumer next, overcoming the brand damage conundrum that goes with their money?
Written by David hood, Football Fan and IP analyst.