What to expect
"In intellectual property terms, it took us ten years to be an overnight success!" Graeme Malcolm of M Squared makes a good point here, that building an effective IP strategy is a journey, not a destination. Graeme described intellectual property protection to be like a set of Russian dolls, slowly adding layer after layer of IP value, ultimately creating a strong protective moat around the business. For other businesses who are perhaps in the 'heavy R&D phase' of product development, then the journey to commercialization can be slow, dictating the pace of intellectual property strategy development, which is how Stephen Coulson described P2i's early approach to IP strategy.
As we all know, an intellectual property strategy is not a static document that is written and put on the shelf to be dusted down every couple of years, it's dynamic and needs to be structured and reviewed regularly. Stephen Coulson believes that the IP100 benchmark helped P2i further develop their IP strategy by focusing their attention on all five key intellectual property asset classes that are assessed: brand & reputation, patents, software, trade secrets and data / analytics. The IP100 appraises IP across each of these classes, which allows any business the opportunity to perform well in at least one, and that might be the critical IP asset in their business.
Measuring the strength of your intellectual property
In P2i's case, Stephen Coulson said they measured the strength of their IP in a number of ways, including the IP100 benchmark; and crucially, against their peers in the IP League Table. He believes this gave P2i a broader perspective on IP, beyond their R&D rich heritage as a university spin out. This strategy clearly worked well as P2i consistently improved their IP score each year, resulting in them emerging in first position in the IP100 in 2020.
Of course, a strong competitive moat is easily recognized and harder to mobilize but it's clear that both P2i and MSquared have cracked it. Interestingly, MSquared used the knowledge gained from working on their IP100 score to help their sales teams better understand the role and importance of IP in the business, actively utilizing their IP narrative as a key differentiator in sales pitches and tenders. This focus on IP also helped them steer tender discussions towards MSquared being appointed sole supplier, using their IP narrative as a lever to secure higher margins. Graeme believes that MSquared's progress and performance in the IP100 was instrumental in the success of their significant fundraise last year. Their consistent and outstanding performance in the IP100 gave them a great narrative for providing additional IP-related transparency and comfort to investors and funders.
Using benchmarks
We all acknowledge benchmarks can be effective tools to measure performance, and both P2i and MSquared recognize the importance of the IP100 as a benchmark. The IP100 is all about the strategic management of IP, irrespective of the different business models being adopted or the sector in which you operate. This means that an IP-rich oil & gas services business can be benchmarked against an ecommerce retailer, or a nano-tech coatings business, whether they are based in the UK, USA, Singapore or Poland for that matter. A truly effective benchmark will cut across borders, industry sectors and business size, allowing independent analysis and insight to prevail. Hence why the IP100 has been so successful to date, it is a proven benchmark of the IP asset strength of business, and is now perfectly positioned to expand and be adopted internationally as a global IP benchmark.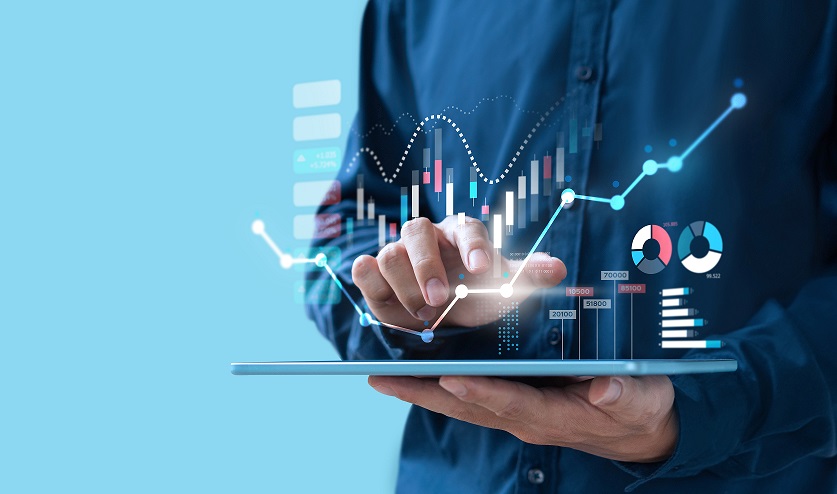 Key takeaways
IP value creation is not achieved overnight as a few of our IP League Table titans will demonstrate
A benchmark like IP100 can bring focus, rigour and progression to the IP strategy journey
IP can be and often is a critical enabler when you need to pivot your strategy
Global markets need global benchmarks – IP100 UK, USA & beyond
Finally, beyond the insights provided by Stephen and Graeme, some of the trends we picked up from the latest IP100 rankings were:
Brand & Reputation: drives customer loyalty which remains critical and 64% of IP100 entrants noted that over half of their business is repeat business.
Patents: > 70% of entrants secured patent protection in more than one commercially relevant territory and > 80% of them said they were actively policing their patents, with 60% stating they have a "robust enforcement policy".
Data: almost 90% of entrants believed that management of data and analytics were key IP assets underpinning at least 50% of their revenue.
Trade Secrets: 75% of all entrants recognized trade secrets in their business and 65% of scoring entrants in this category maintain a centralized and updated TS register.
Software: Entrants highlighted the sharp focus on software IP protection during the pandemic with enhanced security protocols around remote access for software developers WFH.
How Metis Partners can help
To learn more about our intellectual property valuation, contact us today! We also provide an intellectual property advisory and can assist in so many others ways.